TRICK or TRACK
Submitted by

boxbrosla

on Thu, 2013-10-17 12:09
The weather is getting cooler, and Halloween is coming! Come on in and just say "TRICKORTRACK"
and save 10 % on on FEDEX, DHL or UPS shipping on orders up to $200 in value*
No tricks.. and you can now track your packages online at ../track-pkg at Boxbrosla.com,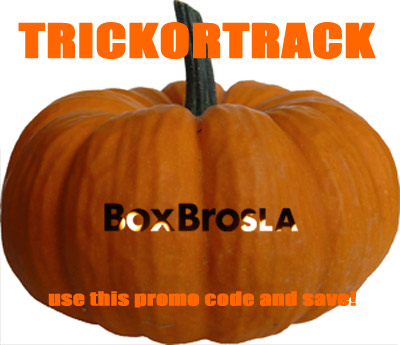 We value customers like you and are always working to improve our services and your customer experience better. Thanks for giving us this opportunity.
Please Feel free to tell your friends and forward a link to them. Got a business website? Send us an email telling how you use Boxbros. and we'll put it in a blog with a link to your site.
David, Sergio, Mike, James, ,Benny and Tony, Rainer, Judas, Martha, Richard
and the entire nationwide chain of Box Brothers
PS Ask about our email offers on mailboxes and document shredding and we'll hook you up.OR drop us a line at quotes@goodmanshipping.com to be on the list and get new offers every month!