Crating Services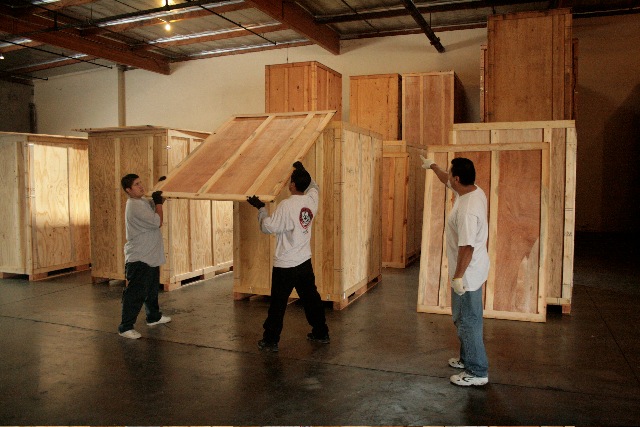 At Box Brothers, we offer full service crating for your goods. We've been crating and packing for over 25 years and know how to crate valuable, delicate and hard to pack items.
We offer a full range of professional packing methods, and a wide rage of packing materials, including solid plank styrofoam, corrugated boxing, metal/plastic strapping, and palletizing. If needed, Box Brothers will arrange for onsite packaging and crating.
Box Brothers will design and custom build all wood or combination wood and cardboard crates based on shape, weight, size and value of the goods. We can build you a museum quality crate or build you a one time more economical crate. Many times we can even suggest alternatives to wood crating while still providing you with guaranteed protection.
WHO BENEFITS FROM OUR SERVICES?
•  Manufacturing companies 
•  Electronic firms Sound Studios
• Antique car & motorcycle dealers
• Fine art collectors, museums, galleries and dealers
• Convention & Trade-Show exhibitors and consumers
• Relocation coordinators
• International shippers
• Interior Decorators and Designers
• Artists and Art Galleries-Fine Art Crating is our specialty
• Transportation companies who know all roads and handlers, are not created equal!
We have partners in New York, San Francisco, Denver, Boston, Chicago, Houston, Atlanta, Miami, Washington DC and International partners in London, Pdaris, Toronto an around the world who offer the same kind of quality services and low rates and can get your items from there to here, or anywhere in the world. Safely, quickly and for a low price.
Feel free to email us, give us a call toll free at 855 BOX BROS, or simply  fill out a form here for a free quote.
Box Brothers is the leader in the specialty export freight industry, providing expert packing, crating, and worldwide shipping services to businesses and residential clients in every state in the United States and abroad. We will pick-up, insure, pack, crate, ship, and deliver with one simple call! If it is a big item or difficult to move, we do free on site estimates upon request. We're a local company with a global reach.