BoxBrosLA handles Logistics and Fullfillment for MoveOn.org
Submitted by

boxbrosla

on Sat, 2014-04-26 13:10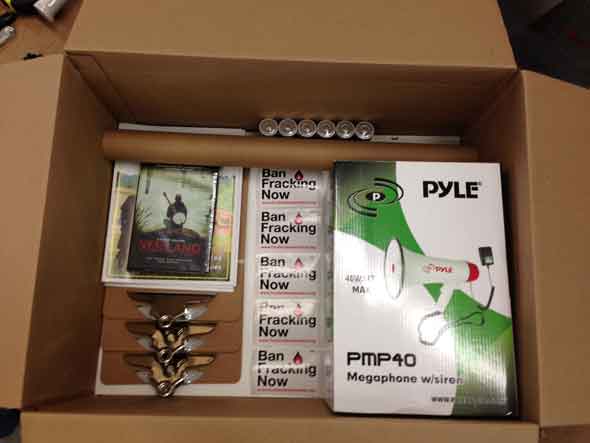 BoxBros LA's Atwater store recently assembled a 100 piece shipment of Ant- Fracking Protest kits for MoveOn.org. They do a great job organizing, but they came to us when they needed quick full-service logistics and fulfillment...
The kits went to grassroots organizers around the country in support of their anti-fracking campaign. We staged all the components, put all the kits together for them, packed, labelled and sent them out to their organizers on the list. Each kit contained:
a megaphone(and batteries)
clipboards(for sign-up sheets)
sheets of stickers
copies of award winning video "Gasland" on DVD
brochures and literature
When it comes to logistics and fullfillment, Box Brothers LA has the expertise and experience(we've been doing this over 20 years) to get the job done right, this saves you time and money. We let you focus on what you do best and handle the rest. Email us, or give us a call at 855 BOX BROS(269 2767) or 323 662 9000. When it it comes to fulfillment and logistics, we're the go-to guys.